Evergreen High Paying AdSense Niches
1. Health and Wellness: Health and wellness niche still works in 2018. Weight loss tips, exercises to burn calories, nutrition guide, etc… haven't lost its CPC value. Health-related apps and software are gaining in popularity. A generic keyword such as 'fitness gym software' has a CPC of over $60.
2. Forex and insurance: Forex and insurance have consistently been a lucrative niche for over a decade. 'Compare car insurance' has a CPC of 469.12 but the competition is pretty high too. Forex brokers are always looking for leads and CPCs in that niche are not likely to go down.
3. Stress and Motivation: Tons of thousands of blogs are already getting into motivational content and personal development. Most of them haven't nailed the goldmine yet – stress management. It's a niche with increasing demand every year. Adults suffering from stress are searching for solutions online. They feel comfortable seeking help online rather than visiting a psychiatrist.
4. Lawyers: Legal matters are discussed all over the internet. Owing to the weight of such discussions, the keywords have high CPC. Local SEO keywords have the least competition. CPC on these keywords run all the way up to $500. Accident attorneys and personal injury attorneys are sought for, in U.S local searches.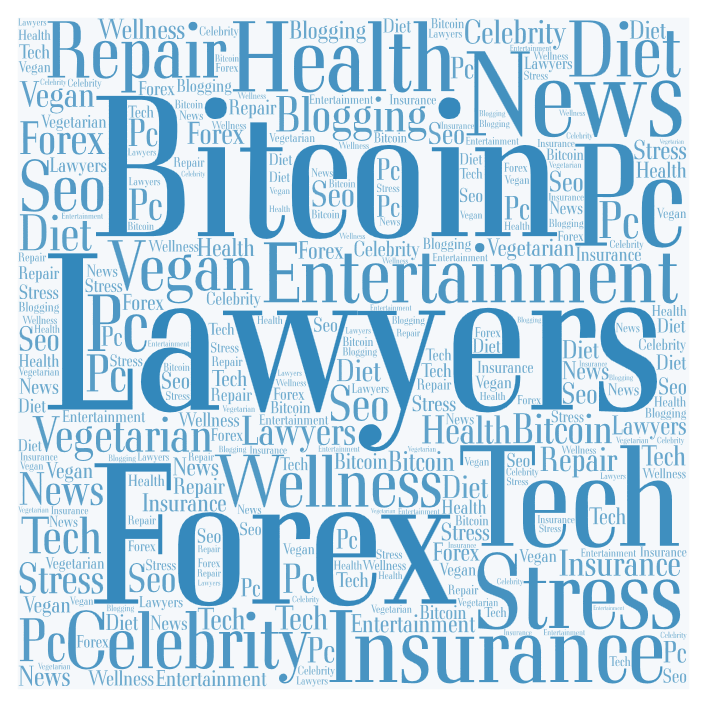 Tech And Trending High Paying AdSense Niches
5. Bitcoin: Bitcoin AdSense keywords have everything going for it. The crypto realm is red hot right now. Though the CPC is not over $100, ranking websites in this space are really easy. "Bitcoin merchant account' is the highest paying keyword in the niche, with CPC of $64. CPCs in this niche is expected to rise in coming years.
6. Tech updates: 1 in 3 searches on the web are tech related. People search for industry news, how-to tutorials, gadget reviews, software reviews, etc… They like to catch up with events discussion and latest trends. Social media related searches have a constant presence too.
7. PC repair: This evergreen niche still has some of the best CPC rates. The niche branches down to hardware and software. Power problems, memory- RAM issues and hard drive/motherboard issues forms the top hardware related keywords. Malware, spyware, viruses, hanging PCs, system errors, pop up ad issues based keywords also have high CPC rates.
8. Vegetarian diets: Veganism and vegetarianism are taking over the internet like a storm. There are over 375 million vegetarians worldwide. People are getting into vegan lifestyle and getting increasing diet conscious. Keywords involving vegetarianism, eastern food, and medicine, etc… have high CPC rates.
9. Entertainment and celebrity news:Celebrities are topics of debate all the time. Entertainment industry comes up with discussions of topical interests. Fan groups are keen to know celebrity insights and receive daily updates about their stars. Hollywood stars like Jennifer Lawrence create plenty of discussions online.
10. SEO and blogging: SEO is a topic that's going to stay until the end of the internet. Keywords such as 'SEO Explanation' and 'online courses on digital marketing' deliver a CPC of around $100. Webmasters are always going to discuss the white hat and black hat methods. To teach how to make money onlineis also a profitable niche for Google AdSense.
If you're having a hard time getting approval from Google AdSense program, you can try these AdSense alternatives on your low traffic and small website.